Gift Guide for Everyone Working from Home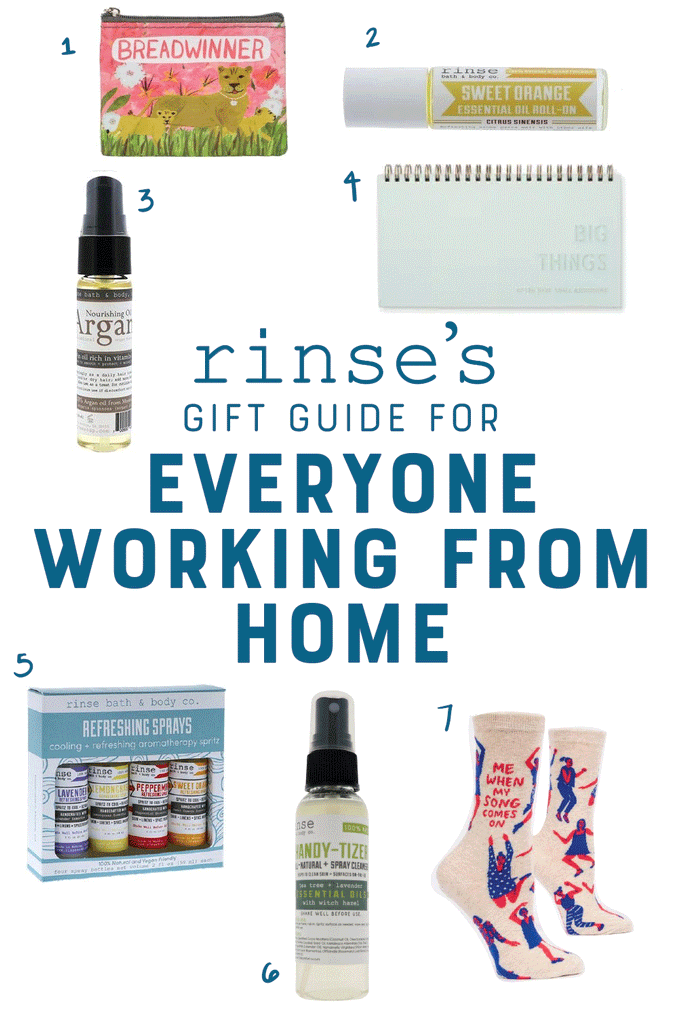 This past year has meant a lot of people newly working from home so treat them to some treats that will make working from home just a bit more fun!
1. 
Breadwinner Coin Purse
: You're at home, making that money, so tell people with this sassy & fun coin purse! Plus it's made out of recycled material!
2. Sweet Orange Roll-On:  Brighten your day, focus, & settle your worries. When it's getting hard to focus when you're on hour 5 of being at your desk, this Roll-On is perfect to keep on hand for when you need it most. 
3. Argan Oil: You're at home all day so why not multi-task while you work! Argan Oil is useful for so many things that will work while you're working! Argan is a light, almost scentless & quickly absorbing oil packed with all sorts of fatty acids as well as vitamin E. For the hair, Argan Oil helps to ease frizz, treat split ends, provide a natural shine & bounce to the hair. It can be used on wet, dry and/or styled hair & even as a nourishing scalp treatment. For the skin, it can be used as a moisturizer. And you can use it as a cuticle oil!
4: Weekly Planner*: The letterpress cover of this weekly planner features the message, "Big things often have small beginnings." The weekly planning pages are a great place to start your small beginnings. Each week you'll grow closer to your big goals. This planner is the perfect size to keep on your desk! (*These Planners are not available online but if you would like to order, feel free to call our store at 678-635-3720)
5. Refreshing Spray Gift Set: A set of amazing sprays that does it all. Essential Oils, as well as a cooling mist, help to cool & tone the skin while providing a pick-me-up scent that doesn't leave the skin sticky or tacky. You can use the refreshing spray as a linen spray, room spray, yoga mat spray, car spray... any kind of spray! Instead of trying to choose just one scent, you can have them all (and all their benefits!) with this 4 pack. Here are the details of the goodness inside: Lavender - calming & sleeping Lemongrass - soothing & clarifying Peppermint - soothe your head & activate your mind Sweet Orange - brighten your day & settle your worries 
6. Handy-tizer: Just because you're working from home, doesn't mean there aren't germs! Or maybe you're working from a coffee shop or a communal work space! Our Handy-tizer is essential oil and witch hazel based and enriched with moisturizing oils to keep your skin from drying out. It's also great for cleaning surfaces. Just a spritz or two as needed will do the trick.
7. Fun Socks: Working from home = dressing however you want and doing a little dance every now and then to get the brain going! These socks were made for DANCING!