FREE Valentine Printables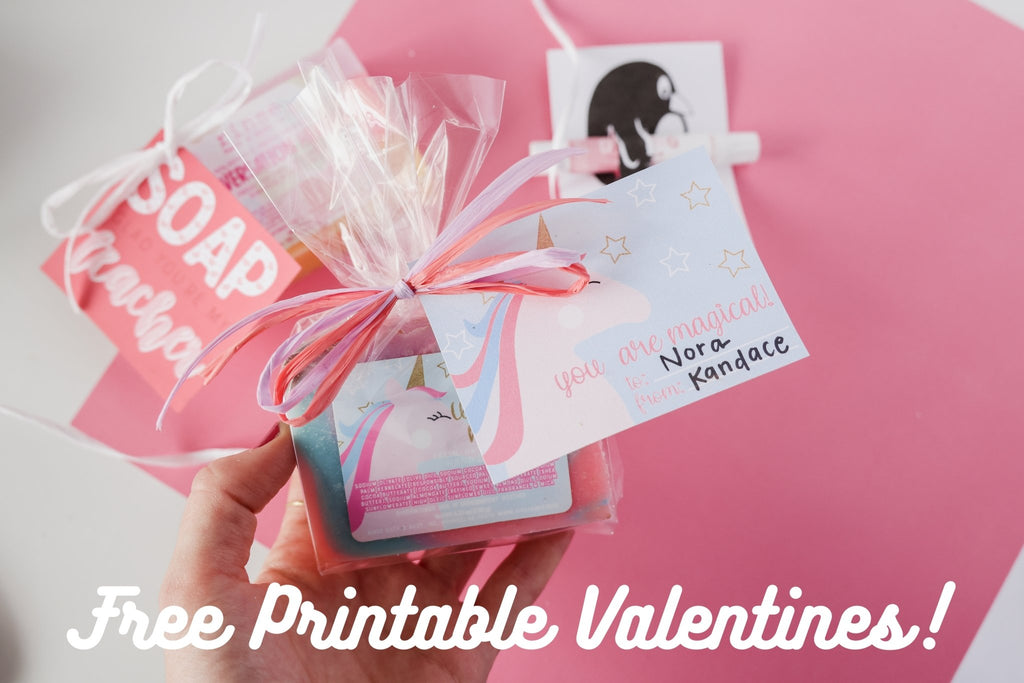 Valentine's seems like a small, easy, holiday right? But then it creeps up on you and you realize you need to get your kids something, and they have to take Valentines into school, and you should get your spouse something, and the list just keeps going!! Well we want to help so in this blog post, you'll find 7 Valentine's that you can print to put on gifts, to hand out at school, to give to your kids, the options are endless!
When you click the links below, you'll find 4 Valentines for teachers, friends, anyone!
Then, you'll see 3 Kid oriented Valentines that pair perfectly with our Kid's soaps if you want to give a little gift, or are just as great by themselves! Plus, you can even print them in Black and White & let your kids color them! (Or color them yourself if you're a perfectionist, we understand haha). 
So get started gifting and tag us @rinsesoap if you use any of our Valentines 💕
CLICK HERE for the Color Valentines
CLICK HERE for the Black & White Valentines