Gift Guide for Your Mother-In-Law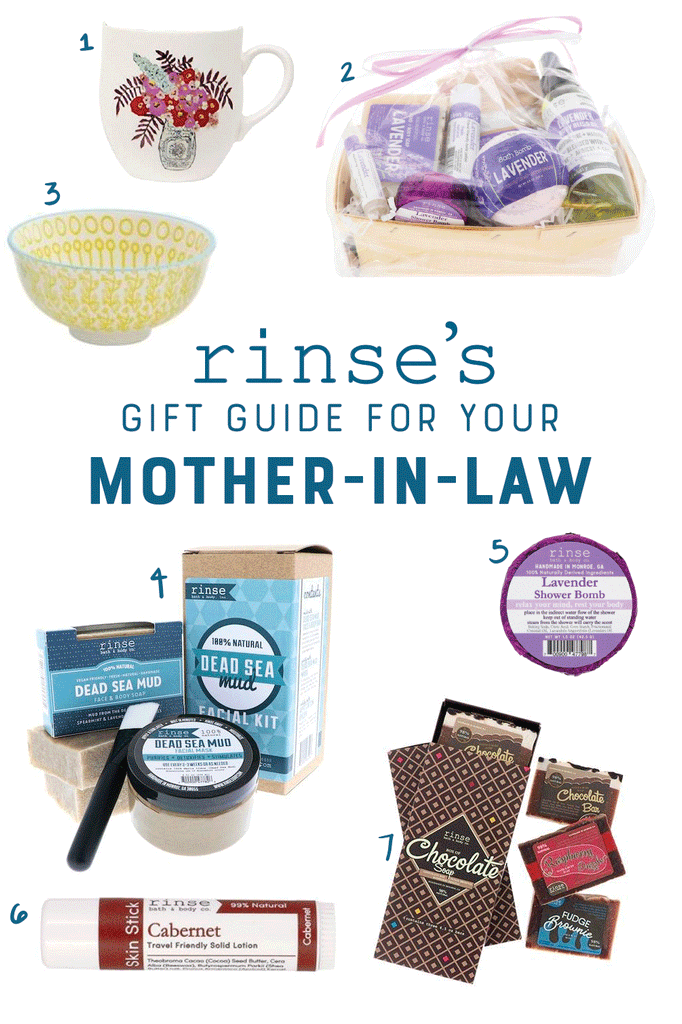 It seems to always be that you have the perfect gift for your MIL, or have no idea what to get her. Well, we have you covered for both! Either way, you will end up the favorite in law with any of these go to gifts. 
1. Flower Mug: This mug is just plain gorgeous so it's a perfect gift for whoever but especially your Mother in Law. Don't want to give her just a mug? Put her favorite coffee or tea with it as a little bundle!
2. Lavender Gift Basket: Lavender is a perfect scent for most people, especially if you don't know what scent they prefer. It's relaxing, not over whelming, & perfectly pleasant. Our Lavender Gift Basket contains one bar of soap, one body oil, one soaking salt, one skin stick, and one pucker stick, one shower bomb, and one bath bomb. A relaxing spa night in one gift bundle. 
3. Yellow Bowl*: Hello, perfect prep bowls. All right, maybe these are a little too cute to use just for chopped onions and carrots, but we're certainly using these hand-painted bowls in every which way in our kitchen and dining room. Make this bowl a bundle by grabbing some more things to put inside of it and wrap it all up!  (*These bowls are not available online but if you would like to order them, feel free to call our store at 678-635-3720)
4. Dead Sea Mud Facial Kit: A spa day at home will make anybody happy! Comes with Dead Sa Mud Soap & our Dead Sea Mud Mask. Plus a Brush to apply the mask! Leave the skin feeling nourished & clean any day, without going all the way to the spa.
5. Lavender Shower Bomb: like a bath bomb, but for the shower! Relaxing aromatherapy whenever they want! Take the ordinary shower and make it spa-like! A great stocking stuffer or gift basket addition!
6. Cabernet Skin Stick: A little treat to keep around all the time. They can keep in their purse, office, nightstand, anywhere, so that they can keep their skin nourished all the time. And the scent can be the same as their favorite wine.
7. Chocolate Soap Box: Is your Mother in Law a sweets lover? But you want to give her something that lasts a little longer than a box of chocolates. Well this is for her! A box of chocolates that doesn't spoil and has zero calories!!